Cortney McKay
---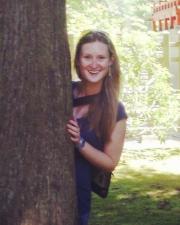 Degree Analyst
Seniors with last names A-E
she/hers
Contact Info
109 Strong Hall
1450 Jayhawk Blvd
Lawrence, KS 66045
---
Biography
—
"Only love and death change all things." - Khalil Gibran
My favorite part about working for CASS is…
My co-workers!  It is a great feeling to come to work and know your are part of a team that always has your back.
I chose to work in Higher Education because…
the KU campus was such a great environment to be in as a student, and I realized one day it was an environment I didn't want to give up. #youngatheart
My favorite place on campus is…
All of campus is my happy place, but I love the grandeur of Strong Hall, the magic of Allen Filed House, the evening stars over Potter Lake, the activity of the Kansas Union, and the peacefulness of Marvin Grove.
Education
—
B.G.S. in Psychology & Political Science, The University of Kansas
M.S.E. in Higher Education Administration, The University of Kansas